Hands brace and wrist bands
Fgp
Fgp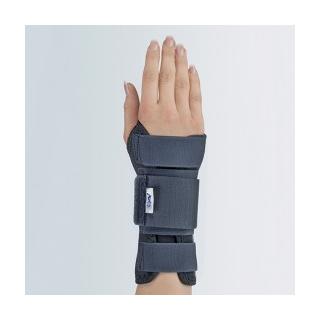 Fgp
Fgp
Fgp
Fgp
Fgp
Fgp
Fgp
Fgp
Fgp
€ 37,50
Fgp
Walkando offers you a wide selection of hand and wrist guards. You will find on our website FGP thumb guards, Fgp barbed wristbands, hand guards, carpal tunnel braces, rigid wrist braces, long cuffs, cuffs in neoprene: to make it short, you will surely be able to buy the orthotic product that is more suitable for you!
On Walkando you will also find the adjustable elastic cuffs with Scudotex brand indicated to support the joint, without impeding movement, in cases of distortions, localized pains, swelling, inflammation on the wrist.
Among the products of the Sport line of Dr. Gibaud you can also find striped cuffs and cuffs at an unbeatable price.
Bauerfeind also takes care of the production of bandages and rehabilitation equipment for the wrist and even these you can easily find them on Walkando. 
On Walkando you have also the possibility to buy products by Dr Gibaud. Dr. Gibaud includes numerous orthopedics products, divided into several lines. The Orthopedic Line of Dr. GIBAUD ORTHO includes orthoses used in orthopedic, physiatric and sports medicine, after traumas, fractures and surgical procedures. In the ORHO line Gibaud offers solutions and equipment for: neck, shoulder, back, elbow, wrist and hand, leg, knee, ankle and foot 
Buy your brace, cuff, wristband or bandage for your wrist on Walkando! We are sure that you will be satisfied with our service!